Originally published at: Wonder Woman 1984 Card Game Press Release - People of Con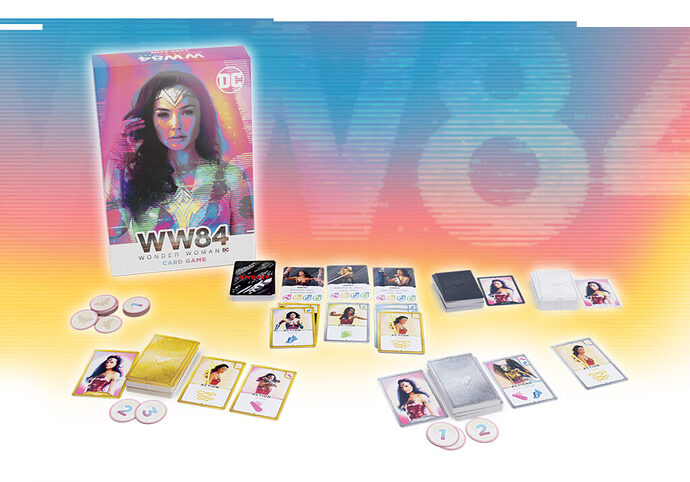 Author: Newsroom
Lake Forest, CA – April 28, 2021 – Cryptozoic Entertainment, leading creator of tabletop games, trading cards, and collectibles, and Warner Bros. Consumer Products, on behalf of DC, today announced the release of Wonder Woman 1984 Card Game. Featuring imagery from the acclaimed Wonder Woman 1984 movie, this fast-paced card game lets up to four players take on the role of the Amazonian Princess as she fights off enemies and saves innocent civilians.
In the game, each player has a deck comprised of cards with four different actions—block, lasso, sprint, and punch—that they utilize to defeat the lineup of enemies. Each deck also contains special "Dual Action" cards that are even more powerful and skill-testing. Each enemy requires a unique combination of these actions to be taken out, but only those players who additionally meet the unique goals for each enemy (such as "highest diversity of actions") will get a share of the rewards, in the form of rescued civilians. Defeating an enemy may yield 1, 2, or even 3 civilians, so there's always a chance to catch back up. The player who saves the most civilians wins. 
Wonder Woman 1984 Card Game is for ages 14 and up and is available now online and at retailers nationwide for $19.99.