Originally published at: WOMEN LEAD THE WAY HIGHER, FURTHER, AND FASTER AT LBCE 2019 - People of Con


Long Beach Comic Expo 2019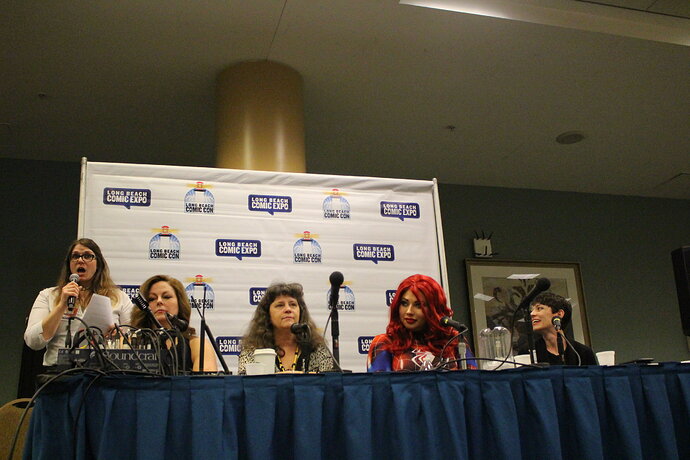 Author: Ariel Landrum
Long Beach Comic Expo 2019 offered a variety of female-empowered panels focused on the importance of inclusion. Directly after Captain Marvel: Origins panel on Saturday, February 16, 2019, another table talk focused on female pioneers of the pop-culture industry. Higher Further Faster: They Lead The Way, sponsored by Disney, featured strong panelists discussing their efforts to be on top.
Moderator Loryn Stone, the lead reviewer for ToyWizard, opened the panel by introducing Martha Donato, founder of Long Beach Comic Con and Long Beach Comic Expo. She reported that she is the only female in the United States who owns a comic book convention. She got her start in the early '90s working for Wizard Entertainment, which transitioned into Wizard World Chicago. After a career change, a move, and a deep desire to honor her passion for pop culture, she created LBCC in 2009 and, a year later, LBCE.
Next was panelist Barbara Randall Kesel, representing the comic book writing community. Writer and editor for DC Comics, CrossGen, and Dark Horse, she jokingly told how she discovered comics by wandering into a comic book store to escape a stalker. She stated that once she fell in love with comics, she followed the path to becoming a writer for DC Comics, where she had to make a name for herself in this "boys' club" industry.
Following Kesel was well-known cosplayer Ivy Doomkitty. She stated that being a female in the cosplaying community can be an advantage, but first, one must accept that one can be in the community. Doomkitty reported that she often compared herself to the characters she wanted to portray but would shy away because she wasn't the same ethnicity or body type. Now top in her field, she realized embracing her love for comics through cosplay meant embracing herself.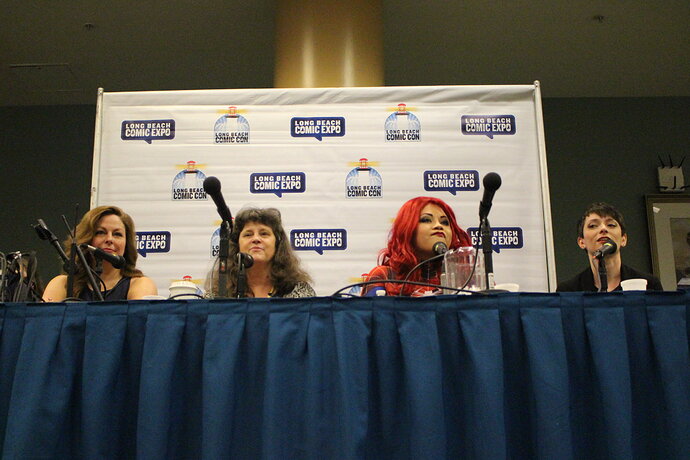 Barbra Dillon, Executive in Charge and Co-Founder of Fanbase Press, discussed the importance of representation and inclusion, which became the foundation of her company. She realized that she wanted to create a safe space for up-and-coming creators to have their comics published.
All women agreed that gathering places, like conventions, were safe spaces where individuals could find their tribe. When geeks were tormented for their passions, creating community through shared fandom was a way to escape and feel included. The disadvantage, however, is that these communities still prescribe to Western social norms of the patriarchy.
This led to a candid discussion about being a woman in the pop-culture industry and the struggles that came with it. Kesel described "The Teflon Slide," a term she coined after appearing invisible in a group of men discussing comics. Doomkitty pointed out that she often has her Geek card checked by male fans, quizzing her knowledge of the character she is dressed as. Dillion and Donato reported that people are often shocked that they are owners of companies. Both reported being mistaken for secretaries or spoken to last in business meetings, as often they are not believed to be leaders in the company.
Despite these struggles, the women agreed that the industry is changing to become more inclusive for women. Donato and Kesel stated that these changes are made prominent just in the spaces of conventions alone. They stated that looking around, more and more young girls can be seen reading, sharing, and creating comics. Kesel joked that she longed for the days when she didn't have to wait in line for the lady's bathroom because she was the only one.