Originally published at: Sword in Hand, Battle through Spacetime in New XEL Demo - Now on Steam -


Author: Newsroom
It's time to embark on an adventure where uncovering your memories is as wondrous and exciting as exploring the alien world on which you've crash-landed. From publisher Assemble Entertainment and developer Tiny Roar, the 3D sci-fi fantasy XEL is now on Steam with its very first demo. Jump into the action and get a taste of the adventure awaiting players on PC and Nintendo Switch this summer.
In XEL, you'll take the leading role as Reid, an amnesiac traveler stranded in a mysterious world where only a painfully deep dive into her subconscious will unlock the knowledge needed to find her way out. The ability to jump through space and time doesn't hurt, either! A love letter to classic Zelda titles, XEL melds sci-fi fantasy with the familiarity of old-school dungeon exploration, creating a marvelously enigmatic world full of challenging puzzles, fiendish boss battles, and brimming with witty characters.
Presented during Steam's Indie Live Expo 2022, the newly released demo showcases the first 30 minutes of the highly anticipated adventure, including an exciting look into the first mini boss fight against the menacing "Overseer." Paired with Chap, her spunky and spirited sentient mechanical companion, Reid confronts armies of robotic enemies, as well as her own cryptic past. What is her connection to this perplexing world, and how can she regain the memories she's lost?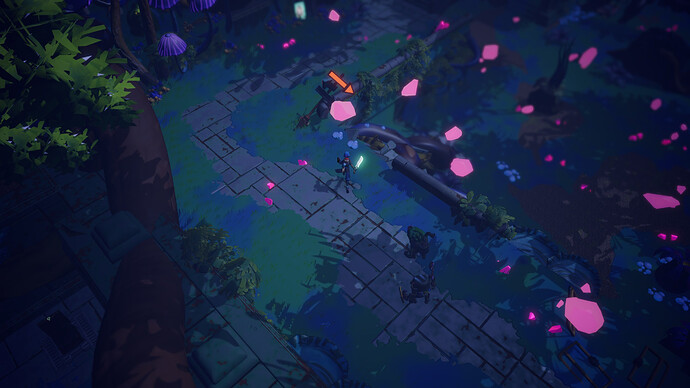 Key Features of XEL Include: 
Old School Meets New School: Retro meets modern in a classic top-down RPG gameplay style, and a well-crafted combat system comprised of different attacks, dodging, parrying, and clever gadgets
 
Adventure Through Space and Time: Explore the mysterious world of XEL and uncover its dark past, utilizing mind-bending time travel to unlock the secrets of the mysterious land
 
A Timeless Audiovisual Experience: Composed by Gidon Wolff, XEL offers a timeless soundtrack complemented by vibrant visuals, handcrafted by a passionate indie team
XEL is available summer 2022 on Nintendo Switch and Windows PC via Steam and GOG. The verdant adventure will launch on Xbox Series X/S, Xbox One, and Playstation 4/5 later this year. Want to learn more about XEL? Find more in-depth details in the latest Devlog #3 'Gadgets, Concepts and Inspiration' on Steam.
Stay tuned to XEL's development by following developer Tiny Roar on Facebook, Twitter, and Instagram.