Originally published at: SAG-AFTRA FOUNDATION TO HONOR AVA DuVERNAY AND MARK RUFFALO AT 4TH ANNUAL PATRON OF THE ARTISTS AWARDS -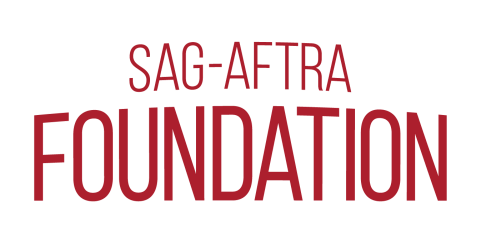 Author: Newsroom
LOS ANGELES (September 19, 2019) – The SAG-AFTRA Foundation announced the first two honorees for its 4th Annual Patron of the Artists Awards to be held on Thursday, November 7, at the Wallis Annenberg Center for the Performing Arts in Beverly Hills. Director, producer, and writer Ava DuVernay will be one of two industry leaders to receive a Patron of the Artists Award for creating significant professional opportunities for performing artists to work and thrive. Actor and philanthropist Mark Ruffalo will receive one of two Artists Inspiration Awards for using his creative and professional success as a performing artist to advance philanthropic and humanitarian causes. The annual awards show on November 7 benefits the nonprofit SAG-AFTRA Foundation and is not televised. Two additional honorees will be announced soon.
Previous SAG-AFTRA Foundation Patron of the Artists Award honorees include Ted Sarandos, Spike Lee, Jeffrey Katzenberg, Lee Daniels, Kathryn Bigelow, Judd Apatow, Megan Ellison, and Rob Marshall. Previous SAG-AFTRA Foundation Artists Inspiration Award honorees include Lady Gaga, Harrison Ford, Kate Winslet, Lionel Richie, and Leonardo DiCaprio.
"We are thrilled to announce that we will honor Ava DuVernay and Mark Ruffalo as two of our honorees at this year's Patron of the Artists Awards. Both are leaders, visionaries, and change-makers in our industry," said JoBeth Williams, SAG-AFTRA Foundation Board President. "As a director, producer, and writer, Ava is a true patron of artists. Her ensemble-based films and series have launched the careers of countless actors and created exceptional opportunities for artists, both above and below the line. She has simultaneously ushered in greater diversity and new narratives in entertainment. And, as an active advocate for renewable energy, Mark's tireless work on behalf of the environment is without question making an impact and an inspiration to his fellow artists. He has raised significant awareness and resources to promote clean energy and consistently uses his platform to stand up for human rights, equal rights, and causes that promote equity and justice for everyone. We look forward to having them both on our stage and honoring their work and influence, both in entertainment and the world."
Winner of the Emmy, BAFTA, and Peabody Awards and Academy Award nominee Ava DuVernay is a director, writer, producer​er, and film distributor. Her directorial work includes the historical feature film SELMA, the criminal justice documentary 13TH, and Disney's A WRINKLE IN TIME, making her the highest-grossing black woman director in American box office history. Based on the infamous case of The Central Park Five, her current project, WHEN THEY SEE US, recently garnered 16 Primetime Emmy Award nominations, including Outstanding Limited Series and Outstanding Director and Writer for a Limited Series nominations for DuVernay. She oversees production on the fourth season of her critically-acclaimed TV series QUEEN SUGAR and her upcoming romance anthology CHERISH THE DAY for Warner Brothers Television. Making history as the first African-American filmmaker to win the Best Director prize at Sundance for her micro-budget, self-distributed feature MIDDLE OF NOWHERE, DuVernay continues to amplify the work of other people of color and women of all kinds through her non-profit film collective ARRAY, named one of Fast Company's "Most Innovative Companies." DuVernay sits on the Academy of Television Arts and Sciences advisory board and co-chairs the Prada Diversity Council.
Academy Award, Golden Globe, BAFTA, and Emmy nominee, and SAG Award winner Mark Ruffalo is currently in production on I KNOW THIS MUCH IS TRUE, an eight-episode limited series at HBO based on the best-selling novel of the same name. He is executive producing and starring in the series playing the two main characters. He recently wrapped Focus Features' DARK WATERS, directed by Todd Haynes, about the DuPont Pollution scandal, starring Anne Hathaway, Bill Pullman, and Tim Robbins. This past summer, he was seen reprising his role as Bruce Banner/The Hulk in AVENGERS: ENDGAME, the grand conclusion to Marvel Studios' Avengers franchise, spanning twenty-two films.
Ruffalo advocates for addressing climate change and increasing renewable energy. A regular contributor to the Guardian and Huffington Post, Ruffalo has received the Global Green Millennium Award for Environmental Leadership and the Meera Gandhi Giving Back Foundation Award. He was named one of Time Magazine's People Who Mattered in 2011 and received The Big Fish Award from Riverkeeper in 2013. Ruffalo helped launch The Solutions Project in 2012 to share science, business, and culture, demonstrating renewable energy's feasibility.
The SAG-AFTRA Foundation's Patron of the Artists Awards is an annual fundraiser that benefits its vital emergency assistance and free educational programs for SAG-AFTRA artists, as well as its Emmy®, nominated children's literacy program Storyline Online® that features actors who read to over 10 million children worldwide every month.
For more information about sponsorship and tickets, visit patronawards.com.