Originally published at: https://geektherapy.org/review-of-harry-potter-and-the-cursed-child-book/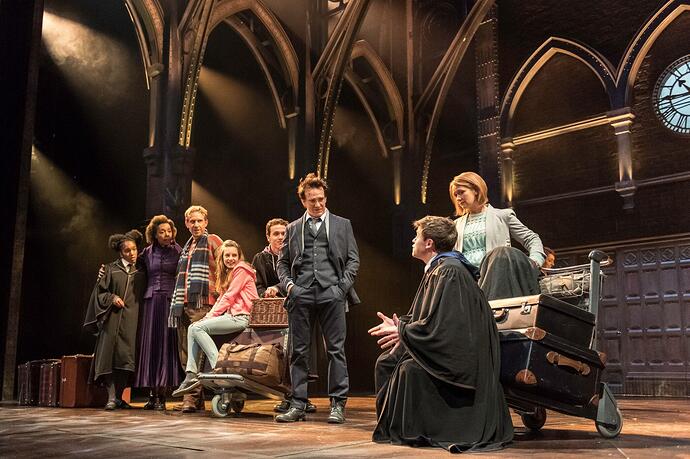 Author: Ariel Landrum
Being the child of Harry Potter is to feel immense pressure to accomplish many great things; therefore, being a continuation of the beloved book series that changed generations is to feel the same weight. The new play, published as a script-book, Harry Potter and the Cursed Child, hit bookshelves on Harry Potter's birthday, July 31st. With midnight bookstore openings and sold-out shelves, this story, which has become the year's fastest seller, reaching six figures, attempts to feed the hunger Potter addicts desperately want satisfied. The book follows an adult, Harry, and his son, Albus Severus Potter, and divulges their inability to connect. Harry, who has long wanted to be the parent he never had, finds that the multiple traumas of his past have not emotionally prepared him to connect to his son in a way that is either helpful or healing. His son, who not only bares the Potter name but is cursed to live up to the names of Albus Dumbledore and Severus Snape, learns life is ruthless and unforgiving.
Bibliophiles will quickly notice that this short read misses the richness of the tomes author J.K. Rowling has produced. The script-book lacks the detail, imagination, and passion found in the books many love. Written in collaboration with John Tiffany and Jack Thorne as a play with the same title, it loses its glow when not meant in its proper medium. Without actors, a set, and beautiful stagecraft, it cannot live up to its fans' nostalgia and fondest. Unfortunately for the rest of the world, the play currently onstage in London can only be seen there. Still, Rowling choose what was right instead of what was easy. In lieu of writing another book, she devised to take her world to the stage, which has received raved reviews for its game-changing fantastical special effects and amazing acting.
What this adaptation does, however, is continue with many themes from the franchise, including the pull between obligation and love, the measure of free will vs. fate, and how bullying and alienation can breed hate. However, one profound theme that shines above the rest is how children are affected by the projected expectations and the vicarious living caregivers place on them. Adult fans are ready to explore this dynamic now that they have children.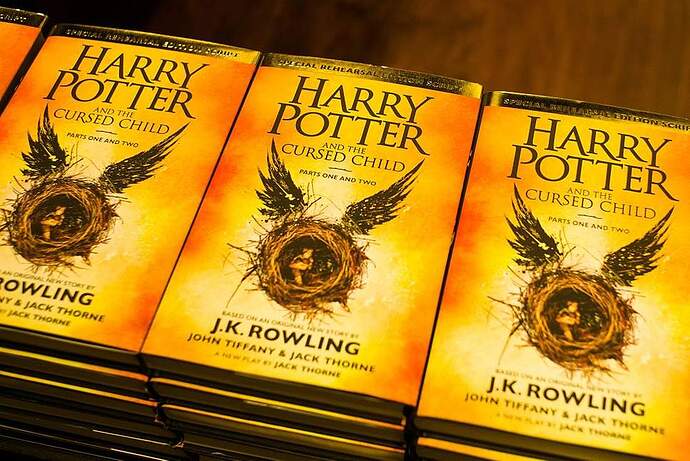 Harry had many father figures he attempted to live up to, which catapulted him into the constant feeling of being inadequate. Sirius Black, his godfather, saw Harry as an opportunity to reclaim a youth with his best friend, which was stolen from him. To have his mother's eyes and his father's looks, Harry embodied Snape's continued turmoil of the need to protect his love, Lilly Potter, versus continued resentment towards the man she fell for, James Potter. Even Dumbledore, the archetype of The Wise One, repeatedly tests Harry to prevent him from falling into the temptation of darkness, the way Dumbledore had in his youth.
Cursed Child reveals to its audience that the continued pattern of expectations needs to be challenged and changed altogether. This mirrors Rowling's daily experience of requests from fans to move along the stories and her passion to continue living in the world she created. The story addresses common questions asked in the Potterverse through time travel, which may find the reader believing this to be fanfiction. What would have happened if Cedric Diggory hadn't died (the pivotal moment the books turned dark)? What would a Voldemort-ruled world look like? Are Hermione Granger and Ron Weasley really destined to be? Rowling often entertained these questions, but the fans want more, even with new stories in Pottermore. Even though Harry Potter and the Cursed Child is not the perfect 700-volume masterpiece devotees have been yearning for, it is neither insincere nor a disservice. The introduction of new characters creates the growth the franchise needs. Catharsis is also in play as favorite characters display how they are fair as adults. In the comic relief, Ron can be found sputtering off dad jokes like a pro. With power and grace, Professor Minerva McGonagall can still make the trio feel like well-deserved detention is right around the corner. "We've been so busy trying to rewrite our past we've blighted their present," Harry realizes in a moment of solidarity with adult Draco Malfoy as they both navigate parenthood.
Understanding that living out the past through the future connects this story with its principal, Albus. Both have the impossible task of being everything to everyone. Both realize that they can collapse under that pressure. Both could meet the world with anger and regretful mistakes. Both, instead, learn that the true meaning of the Potterverse is love and friendship.