Originally published at: Madison McGhee Helms A Quest for Justice - People of Con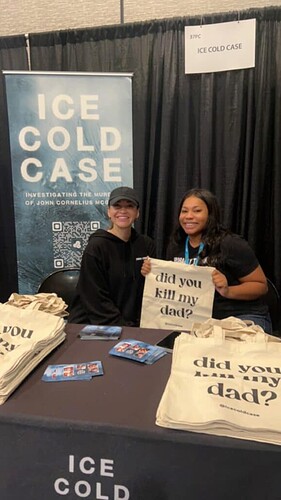 At the recent CrimeCon, an immersive weekend dedicated to all things true crime, I was drawn to the mysteries and stories surrounding me. Amidst the buzz of fans and professionals, I connected with the remarkable Madison McGhee. Our paths crossed on the exhibit floor, where her booth stood out as a beacon for her podcast, Ice Cold Case. It was here that I had the distinct honor of interviewing her. McGhee's tale is not just another crime story; it's a personal journey of loss, resilience, determination, and grief. As a young child, she grappled with the devastating reality of her father's unsolved murder. Today, she channels that pain and passion into her podcast, seeking answers and hoping for justice.
McGhee's father, John Cornelius McGhee, affectionately known as J.C., was brutally shot in the doorway of his Belmont County, Ohio home. She was only was only six at the time. The circumstances surrounding his death remain shrouded in mystery. However, her determination to uncover the truth led her to launch her podcast. The Ice Cold Case podcast delves deep into the perplexing details of J.C.'s murder, exploring his complex family history, potential suspects, and the many twists and turns that have emerged.
During our sit-down, I immediately felt a camaraderie with McGhee. Her eyes had depth, a mix of determination and vulnerability. "When I started the podcast," McGhee began, her voice steady yet filled with emotion, "it wasn't just about finding my father's killer. It was about rediscovering him, understanding his life, and in many ways, understanding myself."
Madison's decision to delve into her father's story wasn't just a spur-of-the-moment choice. It began with a gut feeling, an undeniable pull she couldn't ignore. "It felt like I had to do this," she shared. This journey wasn't just about solving a crime; it was a personal exploration. As she learned more about her father's struggles, she began to see reflections of herself, leading to deeper self-understanding.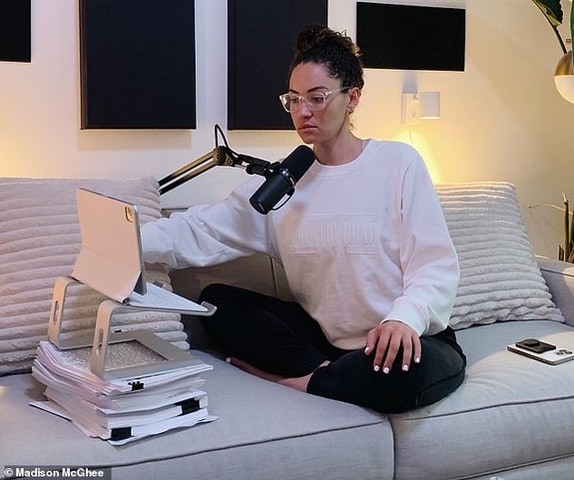 McGhee's journey into her father's past has been an unexpected labyrinth. For ten years, she believed her father had died of a heart attack. It wasn't until she turned sixteen that she discovered the harsh reality of his murder. This revelation meant she had to grieve her father's death again.
As a therapist, I gravitated toward her statement about her journey of self-discovery. "It's been a rollercoaster of emotions," she admitted. "There were times I felt overwhelmed, but every time I felt like giving up, I remembered why I started this in the first place." Her resilience was palpable, and I admired her strength and tenacity.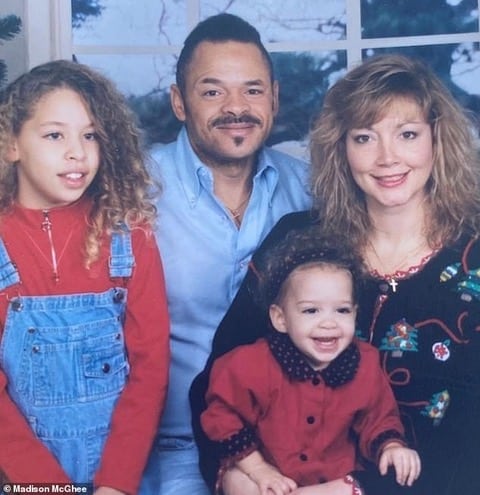 Her podcast has introduced her to family members she had never met and allowed her to reconnect with her half-sister, Alyssa, after two decades of separation. While some family members have been supportive, others have been less forthcoming, leading McGhee to believe that some might know more than they're letting on.
During our conversation, she touched on a poignant topic that resonated deeply with many, including myself. "It is the most empowering thing," she began, reflecting on her unique position in the true crime community. "Almost everyone here is someone sharing someone else's story. And a lot of those people are white. And a lot of the stories they're telling are white-centered stories." McGhee emphasized the significance of representing underrepresented communities and the non-perfect victim. "It's so easy to get invested in a case when it's someone who was about to go to med school, from a buttoned-up community. But what if you just lost a drug dealer? Or a future person that was going to be a dad or a mom or a sister? None of those things should impact how much we care about that." McGhee's mission is clear: to shift the true crime genre so that stories are told with consideration for family members, victims, and diverse narratives.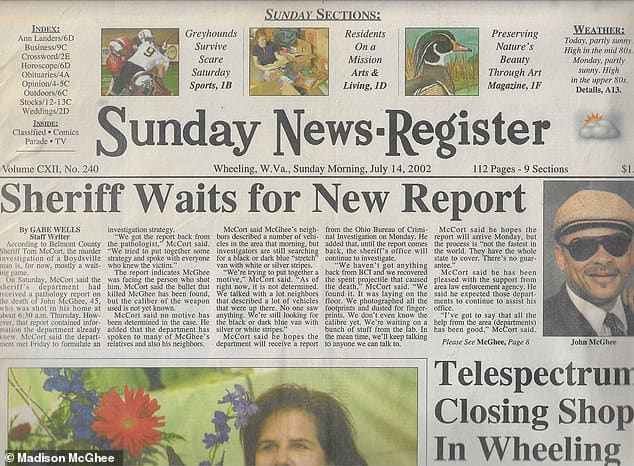 McGhee's dedication to her cause is evident in her work. She has been recognized by various media outlets, including a feature in People Magazine, which highlighted her relentless pursuit of the truth. Her podcast has garnered international attention, with listeners from around the world tuning in to join her in her quest for justice.
McGhee's story is a testament to the power of resilience, determination, and the human spirit. Her journey reminds us of the importance of seeking the truth, no matter how painful or challenging. Madison's advice is clear for those embarking on a similar path: "Stay persistent. The journey to uncovering the truth, whether about a loved one or understanding oneself, is filled with challenges. But the answers, the closure, and the understanding you gain are worth every obstacle."
Looking into her eyes, I saw a young woman who had faced unimaginable pain but was using it as fuel to drive her forward. McGhee reflected to me, "Every episode, every interview, every piece of evidence brings me one step closer to the truth. And I won't stop until I find it."
If Madison McGhee's story resonated with you, please share this article and tune into her podcast, Ice Cold Case. Join her in her mission to find answers and bring justice to her father's unsolved murder.