Originally published at: https://geektherapy.org/gkids-launches-gkidsathome-com-film-recommendation-site/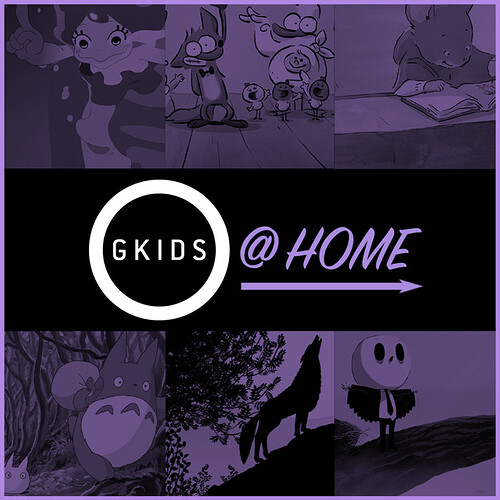 Author: Newsroom
NEW YORK (May 14, 2020) – GKIDS, the acclaimed producer and distributor of animation for adult and family audiences, has launched the GKIDS @ HOME film recommendation site, located at www.GKIDSatHome.com. Organized by user-minded themes based on mood, subject matter, visual elements, age range, etc., audiences can explore GKIDS' complete catalogue of award-winning animated features, including eleven Academy Award® nominees and the iconic Studio Ghibli library, and be directed to available viewing options on streaming services, digital download, On Demand, Blu-RayTM and DVD. New themes and sorting options appear with each visit to the site to encourage spontaneous exploration, or a complete list of sorting options can be viewed at the bottom of the website.
"As nationwide regulations continue to encourage us to stay home, animation can take us to worlds beyond our wildest imagination," said GKIDS President David Jesteadt. "Since entertainment options remain both more limited and more overwhelming than ever before, we created this site as a resource for those wanting to explore our catalogue of animated features in a more human way. By highlighting genres and themes audiences may consider when they try to find a movie to watch, we hope this site will help audiences find their new favorite animated film."
Soon to be added features include staff and guest recommendations, expanded category options, and additional features that will provide audiences with a variety of curatorial options to find the perfect film to view at home, and share with others.
TWITTER: http://Twitter.com/gkidsfilms
INSTAGRAM: http://Instagram.com/gkidsfilms
FACEBOOK: http://Facebook.com/gkidsfilms