Originally published at: CRYPTOZOIC WILL DEMO UPCOMING GAMES AT GAMA TRADE SHOW 2019 - People of Con


GAMA Trade Show 2019
Author: Newsroom
Lake Forest, CA — February 28, 2019 — Cryptozoic Entertainment announced that it would demo several upcoming games at the GAMA Trade Show, March 11-15 at the Peppermill Resort in Reno, Nevada. Hosted by the Game Manufacturers Association, the show is the largest annual business-to-business event for the U.S. hobby gaming industry, with retailers, manufacturers, publishers, and distributors among those who attend.
At Booth #325, Cryptozoic will feature two soon-to-be-released titles that use its new Gryphon card game engine: Challenge of the Superfriends Card Game and Rick and Morty: Look Who's Purging Now Card Game. Any retailer that comes to the booth will receive a free demo copy of one of the Gryphon games. In addition, Cryptozoic will show the long-awaited DC Deck-Building Game: Rebirth, the first entry in the series to include Campaign Scenarios, along with various other gameplay innovations. Finally, Cryptozoic's popular Epic Spell WarsTM series offers a new way to play with Epic Spell Wars of the Battle Wizards: ANNIHILAGEDDON Deck-Building Game.
"GAMA provides an amazing opportunity to show the hobby industry that our 2019 slate of games is full of innovative gameplay and properties that our fans love," commented Adam Sblendorio, Vice President of Creative at Cryptozoic. "We are excited to demo our new Gryphon Engine card games that bring together lightning-fast, easy-to-learn gameplay with IPs like Rick and Morty and Challenge of the Superfriends. For DC Deck-Building Game fans, Rebirth introduces Campaign Scenarios and character movement and progression, adding complexity and depth to the series. If that weren't enough, Epic Spell Wars is entering the world of deck-building games, bringing along all off-the-wall art and themes fans have come to expect."

The titles demoed at Cryptozoic's booth include: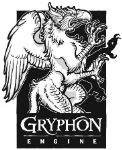 Challenge of the Superfriends Card Game: Based on the classic TV series, this game uses Cryptozoic's new Gryphon card game engine for fast-paced, easy-to-learn gameplay for 2-4 players. Taking on the roles of Superman, Wonder Woman, Aquaman, and Batman and Robin, all players simultaneously reveal their Power Cards to call forth allies or Super Powers that can change the course of the battle against the Legion of Doom.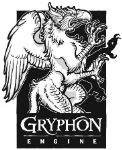 Rick and Morty: Looks Who's Purging Now Card Game: Based on the popular TV show episode, this game utilizes Cryptozoic's new Gryphon card game engine to deliver gameplay that unfolds at lightning speed and is easy to learn. It features simultaneous play, as 2 to 4 players become Rick, Morty, and others and play their Weapon Cards simultaneously to rack up kills during the annual Festival.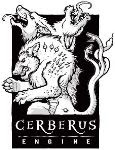 DC Deck-Building Game: Rebirth: This entry in the popular DC Deck-Building Game series breaks fresh ground with linked Campaign Scenarios, character progression, and character movement between iconic locations from the DC Universe. In the game, 2-4 players become members of the Justice League and move their standees to find cards for their decks and defeat dastardly Villains. Each Scenario includes special rules, new cards, and different locations.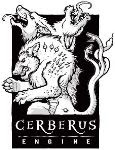 Epic Spell WarsTM of the Battle Wizards: ANNIHILAGEDDON Deck-Building Game: The first Epic Spell Wars deck-building game features the popular series' trademark mature themes and art. In the game, 2-5 players battle each other for magical Mayhem, Spell, Wizard, Treasure, and Creature cards (among other card types) to win the Annihilageddon trophy. Players must show no mercy in this over-the-top, humorous game experience.