Originally published at: https://geektherapy.org/cosrxs-rx-labs-event-in-los-angeles/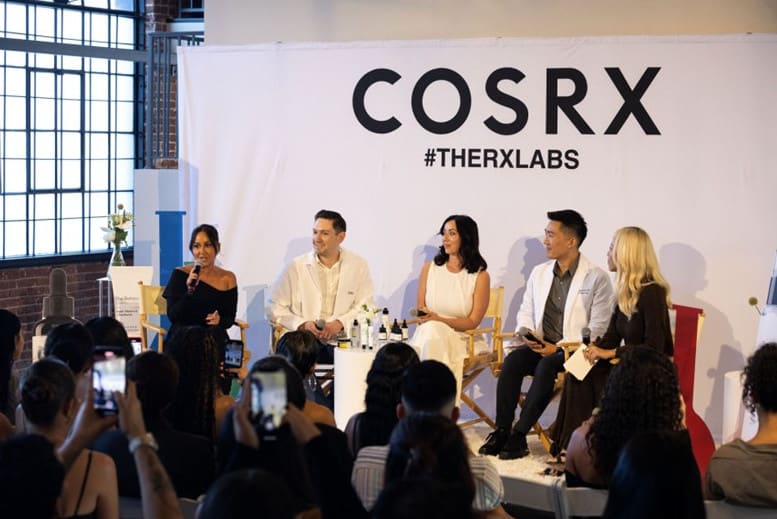 Author: Ariel Landrum
Hello, skincare enthusiasts!
I recently had the incredible opportunity to attend COSRX's first U.S. consumer event, The RX Labs, held at the charming Serra on Vine in Los Angeles. This event wasn't just any gathering; it was a vibrant mix of learning, celebrity encounters, and hands-on experience with some groundbreaking skincare products.
Interactive Experiences
The atmosphere was electric. Imagine sipping lab-themed cocktails while engaging in playful activities like Jenga and Bag Toss. The event was more than just a learning experience; it was a celebration of skincare and community.
Perhaps the most exciting part for me was the opportunity to speak directly with COSRX representatives. They helped me craft a custom skincare routine, which I got to take home. It felt like a step into a more informed and personalized approach to skincare.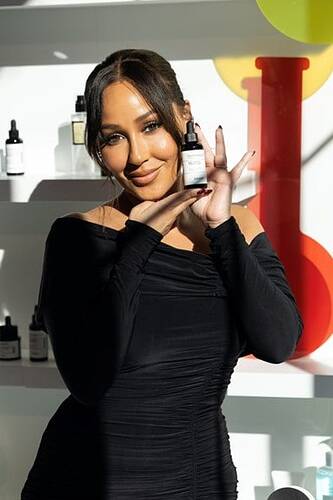 A Star-Studded Panel
The highlight of the evening was undoubtedly the panel discussion. Faith Xue, the Executive Beauty Director at Bustle Group, led a fascinating conversation with celebrities like Adrienne Bailon-Houghton and Crystal Kung Minkoff. They shared their personal skincare journeys, which was both enlightening and relatable. Bailon-Houghton's passion for Vitamin C, particularly COSRX's Vitamin C 23, struck a chord with me. Similarly, Minkoff's use of COSRX Retinol 0.1 Cream for skin tightening showcased the practical benefits of these products.
Dermatologists Dr. Scott Walter and Dr. Andrew Park, along with esthetician Sarah Ford, provided professional insights into skincare. It was a rare opportunity to hear directly from experts about how to understand and care for our skin better.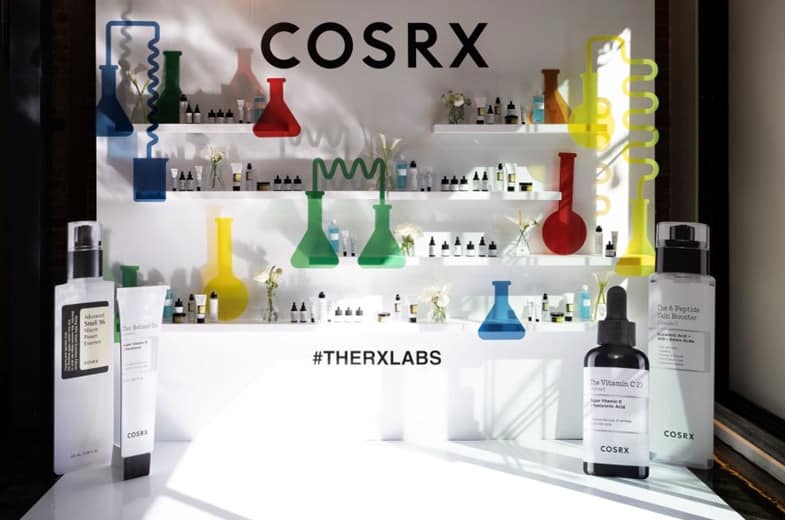 COSRX's Innovative Products
The event also served as a platform for COSRX to showcase their new launches, including a range of products focused on Retinol, Peptides, and Micellar Cleansing Water. Their commitment to affordable and high-efficacy products was evident, and I was particularly intrigued by their approach to sensitive skin.
As I left Serra on Vine, I carried with me not just a bag of top-notch skincare products but also a renewed sense of excitement about my skincare journey. COSRX's RX Labs event was a unique blend of glamour, science, and practical insights, making it an unforgettable experience.
For anyone interested in the nitty-gritty of skincare, following COSRX on their social channels is a must. Their blend of scientific approach and user-friendly products is something every skincare enthusiast should explore.
Don't just take my word for it, experience the revolutionary skincare for yourself! Visit COSRX to explore their innovative products and follow them on Instagram and TikTok for the latest in skincare science and beauty tips. Your skin deserves the best – start your journey with COSRX today!
Stay radiant and nourished!