Originally published at: CORNERSTONE THEATER COMPANY LAUNCHES TOUR OF WICOUN, A NEW PLAY BY LARISSA FASTHORSE, WRITTEN WITH AND ABOUT THE OCETI SAKOWIN - People of Con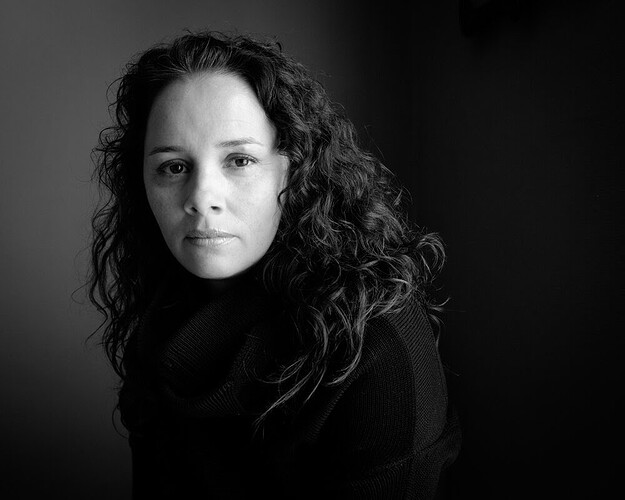 Author: Newsroom
PLACERVILLE, S.D. – Wicoun is the third in a series of collaborations between Cornerstone Theater Company, playwright Larissa FastHorse (Sicangu Lakota Nation) and Indigenous people of this continent. Following Urban Rez, with and about Native people of the Los Angeles Basin, and Native Nation, a collaboration with representatives of over 20 tribes in/from the Phoenix, Arizona area, this new production, begun in 2019, builds on those earlier projects and explores the strength, beauty, humor, and perseverance of the Indigenous culture, language and identity of the Northern Plains.
In Wicoun, Áya, a Lakota teen, and their brother Kȟoškálaka have their hands full raising siblings and cousins, dealing with zombies on the prowl, and trying to graduate high school. After Áya summons a traditional superhero in a moment of bravery, the pair must embark on a journey across the lands of the Oceti Sakowin to find answers in the old stories, within themselves, and in the Black Hills. Wicoun's cast features six community actors from D/N/Lakota tribes, two Cornerstone ensemble members, and dozens of puppets. Performed in Lakota, Dakota and English, the production has been designed in collaboration with Oceti Sakowin artists, including storyteller, scholar and translator, Jerome Kills Small; sound designer Talon Bazille Ducheneaux; designer Tosa Two Heart and graffiti muralist Focus. Cornerstone also commissioned Lakota recording artist Tiana Spotted Thunder to create a song for the opening and closing of the show. 
Wicoun is a homecoming for Larissa FastHorse, one of the country's leading playwrights and the first Native American woman dramatist to be produced on Broadway. She has called this work the most meaningful of her career, a chance to bring her talents to working on her Native land, in collaboration with her own people in telling their stories: 
"Growing up as a Lakota woman in South Dakota I believed that I had to leave to be a professional performing artist," she explains. "That is why doing this production at home is important to me. We are employing so many local Native American artists and production people. We are creating a model for touring both rural and urban tribal centers. We are showing my people as contemporary artists while still using our language and traditional concepts."
Together with her long-time director/collaborator, Cornerstone's outgoing Artistic Director Michael John Garcés, Larissa's community-driven playwriting practice differs from traditional playwriting. With Wicoun and her earlier Cornerstone projects, she has worked to serve the stories and aspirations of the community, which is, in this case, a network of interrelated rural communities with great distances between them. She and Cornerstone have visited eight of the nine reservations in the state and a wide range of such cultural centers as the Heritage Center at Red Cloud Indian School, the South Dakota Urban Indian Health in Sioux Falls and the Oglala Lakota Artspace in Kyle. They have taught workshops at the Lakota Nation Education Conference, at the Cheyenne River Youth Project and the Waterlily Storytelling Institute, and led summer camp programs at Milks Camp with Lakota Youth Development, and the Cheyenne River Sioux Tribe Title One Program. Other partners include First Peoples Fund, Racing Magpie, Black Hills Playhouse, Black Hills Community Theatre, the City of Rapid City, Brave Heart Society (Lake Andes) and individual Lakota culture bearers.   
Wicoun is an outdoor theatrical experience. While some of the show's venues provide seating, audiences are encouraged to bring chairs or blankets of their own. The play runs approximately 75 minutes.
Wicoun is made possible in part by grants from Creative Capital, Doris Duke Foundation, First Peoples Fund, the Map Fund, the Mellon Foundation, National Endowment for the Arts, Native Arts & Cultures Foundation, New England Foundation for the Arts, Network of Ensemble Theaters, Playwrights' Center, The City of Rapid City, Shubert Foundation, Venturous Theater Fund and the Kathryn Wanlass Charitable Foundation. 
CREATIVE TEAM:
Playwright: Larissa FastHorse
Director: Michael John Garcés*
Set and Prop Designer: Nephelie Andonyadis*
Puppet Designer: Lynn Jeffries*
Costume Designer: Jeanette Godoy
Sound Designer: Talon Bazille Ducheneaux
Stage Managers: Michael Garcia,* Maria V. Oliveira
Assistant Stage Manager: Trinity Dietrich
Assistant Director: Sapphire Tiger
WICOUN CAST
9a (nee-nuh)
Rosetta Bandhand-Walker
Peter Howard*
Gina Mallory
Victoria Picotte-SunBear
Christopher Alexander Piña
Kenny Ramos*
Brandon J. Sazue Sr.
* Cornerstone ensemble member
TICKET & VENUE INFORMATION:
Thursday, May 25 at 2 pm
Black Hills Playhouse
24834 S Playhouse Rd
Custer, SD 57730
Friday, May 26 at 6 pm
Racing Magpie
801 East Saint Andrew St. 
Rapid City, SD 57701
Performance will be outdoors in the parking lot
Saturday, May 27 at 7 pm
Main Street Square
512 Main Street
Rapid City, SD 57701
Tuesday, May 30 at 5 pm
Great Plains Crow Creek Office
225 Sam Boy Drive
Fort Thompson, SD  57339
Performance will be outdoors behind the Great Plains Crow Creek Office
Friday, June 2 at 7 pm
St. Francis Indian School
502 Warrior Dr.
St. Francis, SD 57572
Saturday, June 3 at 5 pm
Memorial Park Bandshell
301 N. 5th St.
Rapid City, SD 57701
Monday, June 5 at 7 pm
Little Wound School Auditorium
438 Main Street
Kyle, SD 57752
Thursday, June 8 at 6:30 pm
Lakota Youth Development
30122 352nd Ave
Herrick, SD 57538
Saturday, 6/10 at 1 pm
The Coliseum of Sioux Falls
515 N. Main Avenue
Sioux Falls, SD 57104
Thursday, June 15 at 7 pm
Steamboat Park Amphitheater
Popular Ave/W Missouri Ave
Pierre, SD 57501
Friday, June 16 at 7 pm
Cheyenne River Youth Project
702 4th St.
Eagle Butte, SD 57625
Additional tour stops are still in formation and include the following locations: Mission (June 1), Hermosa (June 5),  Pine Ridge (June 6), Yankton (June 12) and Yates (June 14).