Originally published at: ConchaCon: More Than Just Sweet Bread -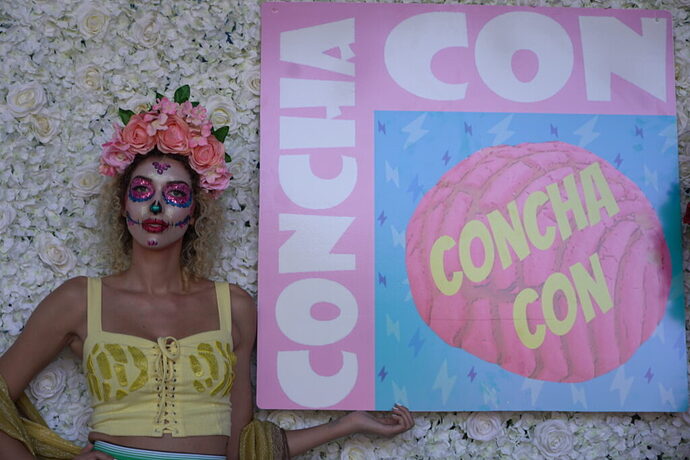 Author: Tania Escobar
ConchaCon exceeded all my expectations. Despite the sweltering weather, the event's vibrancy was undeterred, drawing attendees in large numbers to La Plaza De La Raza in Lincoln Heights. Rooted in culture, this was a celebration of small businesses, art, food, and heritage. The tantalizing aroma of food lured many adults, while young adults flocked for the trendy merch.
Though it's only been around for three years, ConchaCon's fervent fan base promises growth. Upon hearing its name, I questioned, "Concha like the bread?" For the uninitiated, conchas are a traditional Mexican sweet bread, a staple for many events and times of the day. However, ConchaCon showed me that this humble bread is now an emblem of a burgeoning fandom.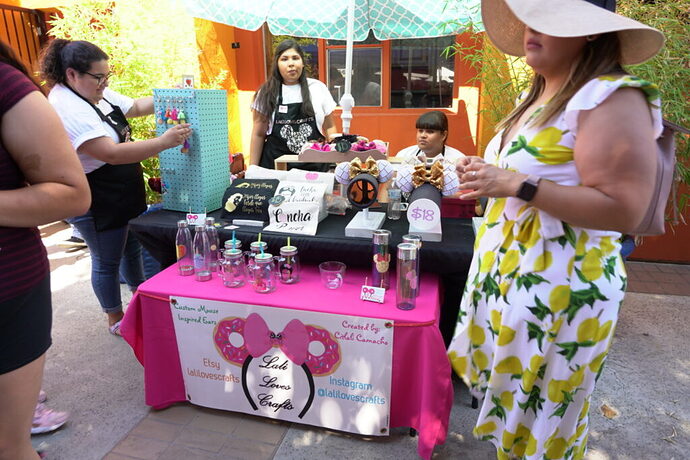 Boasting features akin to larger conventions, ConchaCon didn't disappoint. Stalls showcased concha-inspired jewelry, art, clothing, books, electronics, and more. Unique to ConchaCon, local food vendors sold cultural delights: tamales, tacos, nachos, pupusas, and, naturally, conchas. The most sought-after delicacy? The concha burger from Tacos Casa. Although I missed out, it's now on my culinary bucket list. The rapid sell-out of items mere hours into the event showcaˆsed the overwhelming support and love this community harbors.
Entertainment was in no short supply. The atmosphere was electrifying, from live music featuring a rock band belting out classics to a DJ mixing popular tracks with Spanish hits. There was an arts and crafts corner for the younger attendees, while others could unwind and soak in the ambiance. A show-stopping concha-inspired fashion show concluded the festivities with designs radiating the beauty of Mexican culture.
Never in my wildest dreams did I imagine conchas evolving into a fan culture, but seeing is believing. The inventiveness of merchandise was impressive. Die-hard fans splurged on $55 VIP tickets, rewarded with a ConchaCon souvenir bag brimming with treats. Having run for just three years, this event's soaring popularity is palpable. I've already marked my calendar for next year and convinced a friend, a fellow concha enthusiast, to do the same.
ConchaCon, its organizers, and its vendors deserve hearty congratulations. Here's to many more years of celebrating conchas and the community that loves them!
Have you been to ConchaCon or a similarly unique cultural event? Share your experiences in the comments below!