Originally published at: ANIME EXPO'S VOICE CAST AUDITIONS FOR THE JAPANESE TV ANIME SERIES "SHIKIZAKURA" - OPEN FOR ENTRIES! - People of Con


Anime Expo 2019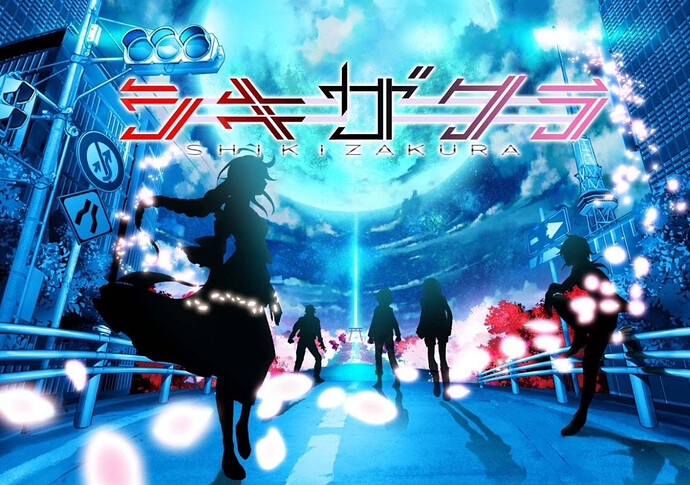 Author: Newsroom
Santa Ana, Calif. — (May 1, 2019) – The Society for the Promotion of Japanese Animation (SPJA) is excited to announce, in conjunction with Chukyo TV, that Anime Expo (AX) 2019 will be the location of the voice cast auditions for SHIKIZAKURA, the first-ever TV animation series with 12 episodes created in the Tokai region of Central Japan. The animated series is scheduled to be on-air in 2020.
AX Audition = Japanese Dream
During AX, the Japanese TV anime series "SHIKIZAKURA" will have voice cast auditions for an English-speaking role. This is a once-in-a-lifetime chance to become a cast member of a Japanese anime! The winner will be invited to Japan for voice dubbing and more! The list of judges is impressive, including virtual YouTuber MIYA KIMINO, Director Shinya Sugai (SUBLIMATION), Sound Director Takumi Saito (SUBLIMATION), and many more.
To participate, please see the following guidelines.
QUALIFICATION REQUIREMENTS: Actors must meet all of the items below:
1)Must be 18-23 and live in the United States.
2) If selected after First Round, must be able to attend both audition dates at AX19 (Second round: July 4, Final round: July 6).
3) Must be able to travel for three nights and five days to Japan in fall 2019. (Details will be confirmed after the winner is selected.)
4) Must have an AX19 Badge to attend the audition.
FIRST ROUND SCREENING
• APPLICATION PERIOD
April 22 – May 15, until 5 pm (PDT)
• HOW TO APPLY
1. Upload a video* on YouTube with #AX_Audition_2019 including all of the items below.
A) Self-introduction.
B) Acting on "happiness," such as being able to visit Japan or meeting your celebrity.
C) Acting on "fear," such as freaking out after encountering an odd-looking villain.
D) Act in your free setting.
*Each item needs to be within 30 seconds, no more than 2 minutes.
*All item needs to be in a single video.
2. Fill out the form with accurate information. ★
https://www.ctv.co.jp/shikizakura/index_english_audition.html
• SELECTION CRITERIA
Voice Quality: 30%, Acting: 30%, Applicant's Individuality: 40%
• WINNERS RECEIVE
Date of Travel: Fall 2019 (Confirmed after winner's selection)
Days: 3 nights and 5 days
• Anime dubbing in Japan
• Round-trip economy class flight ticket from LA to Nagoya and accommodation fee for a single person
• Touring within Aichi prefecture (scheduled to include the locations featured in SHIKIZAKURA)
• RESULT ANNOUNCEMENT
Those who passed the initial Round One screening will receive an email by June 14.
• JUDGES
Director: Shinya Sugai (SUBLIMATION)
Sound Director: Takumi Saito (SUBLIMATION)
Virtual YouTuber MIYA KIMINO, and more.