Originally published at: https://geektherapy.org/amazon-prime-video-releases-trailer-for-brazilian-amazon-original-series-september-mornings/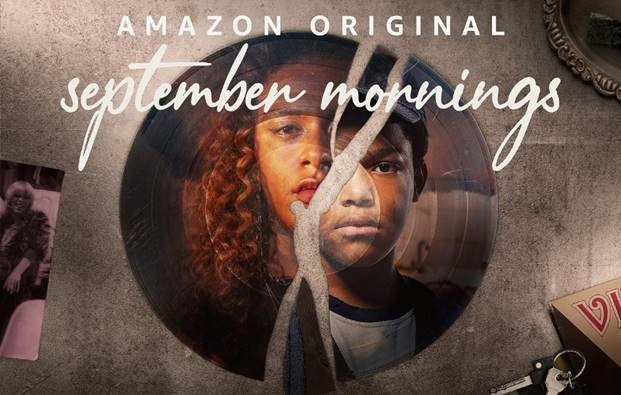 Author: Newsroom
São Paulo – May 27th, 2021 – Amazon Prime Video released today the first trailer for the new Brazilian Amazon Original series September Mornings (Manhãs de Setembro), starring the acclaimed singer-songwriter Liniker. Directed by Luis Pinheiro (Samantha) and Dainara Toffoli (Amigo de Aluguel), written by Josefina Trotta (Amigo de Aluguel), Alice Marcone (Born to Fashion) and Marcelo Montenegro (Lili, a Ex) and produced by Andrea Barata Ribeiro and Bel Berlinck from O2 Filmes, the five thirty-minute episodes series will premiere on June 25th, exclusively on Amazon Prime Video in more than 240 countries and territories worldwide.
The series tells the journey of Cassandra (Liniker) who left her hometown behind when she decided to no longer make any concessions and become who she always wanted to be: a free and independent transgender woman. After years of suffering in silence, things finally begin to get on track in her life. Cassandra has a place of her own for the first time as well as a boyfriend who she loves, Ivaldo (Thomas Aquino), and in addition to a job as a courier in downtown São Paulo, she gets to fulfill her dream of being a cover artist of Vanusa, a famous Brazilian singer from the 70s. Her life takes an unexpected turn, however, when Cassandra's ex, Leide (Karine Telles), shows up with a kid she claims to be Cassandra's.
The series is also starred by Thomas Aquino (Bacurau), Karine Teles (Que Horas Ela Volta?), Paulo Miklos (Califórnia), Gustavo Coelho (Luz do Sol), Isabela Ordoñez (Treze Dias Longe do Sol), Clodd Dias (Entrega Para Jezebel) and Gero Camilo (Bicho de Sete Cabeças) in the main cast. Singer Linn da Quebrada will also guest star.