I'm building a text-based game in a self made fantasy/sci-fi setting about being a psychiatrist to new fantastical species.
I want the game to have a lot of stats so that the player can evaluate what their interactions and interview techniques say about them.
I,d love to build an opposites pair chart like so: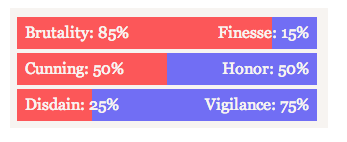 (Obviously with more therapeutic terms)
What Dual Qualities do you think can be used to evaluate a player's approach to therapy or mental illness?